Our Company
Started in 1992, we are Supplying the Computer Hardware Equipment, Peripherals, Parts, Supplies, Networking and Fibre Optic Equipment and Cables, Professional & Consumer Audio Video Equipment and Supplies. We are Authorized Resellers and Installers of Wireless and IP Network Camera Systems and related Equipment.
.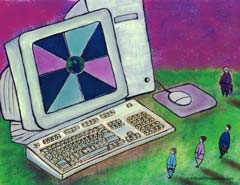 Our Business Philosophy
We emphasize selling a high-quality product and servicing customers in a professional and efficient manner. We only partner with reputable manufacturers and suppliers, so we have confidence in the products we sell and services we offer.